Five things about myself (the facts):
1. I'm in 12th grade.
2. I'm a level 10 gymnast.
3. I'm such a city girl.
4. I'm asian and 5'6.
5. I'm always sore.
Fourth photo in my file folder: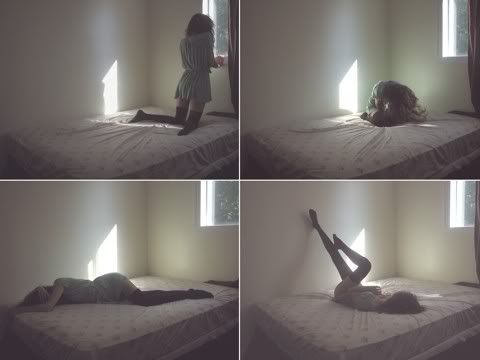 lookbook
Six things that make me happy:
1. Homemade cards and handwritten letters.
2. Fruit. Any fruit. Especially fresh fruit salad.
3. Bread, homebaked bread, including the smell.
4. The smell of my freezer.
5. My collection of books and magazines.
6. My two silly puppies.
Ten honest things about myself:
1. I have many a bruises everywhere. I'm clumsy.
2. I have way too many photos saved to my desktop, mostly editorials and fashion related.
3. I l read my magazines intensely and over and over again.
4. I loved and still love playing dress up.
5. I occasionally stand up and just start dancing.
6. I'm more of a summer kind of person, although I do love bundling up in the cold.
7. I still haven't gotten my canon rebel fixed.
8. I love little kid sets, like those project runway sketch books and design sets.
9. I read way too many blogs and watch way to many tv shows (Gossip girl, Skins, Grey's Anatomy...)
10. I check my facebook way too often.
So, I'm really not that interesting.
I tag
Miss at La Playa
,
Jaime
,
Deelightful
,
Knightcat
,
Handes closet
and really whoever else hasn't done it